Community and charity groups are dealing with plummeting rates of volunteering, and Charities Minister Andrew Leigh is on a mission not only to stem the drop-off but halt the crisis in community participation.
Reports compiled by the Australian Charities and Not-for-profits Commission (ACNC) show the number of volunteers has been steadily falling each year. It estimated there were 3.3 million volunteers in 2020, and the census found just over 2.9 million people had done voluntary work in 2021, or about 14 per cent of those who answered.
At crisis helpline Lifeline, the search for volunteers is a constant and has been exacerbated by the pandemic.
"Our phones are ringing. 24/7, obviously, and tech service now is 24/7 – and [we have] around 3000 phone calls a day. So we always need more volunteers at Lifeline, that's for sure," acting chief executive Robert Sams said.
Lifeline had experienced a small peak of people looking to help out in the early days of the pandemic when they suddenly weren't working or going out, but that had dropped away again.
"We hear across the sector, and definitely here at Lifeline, that, for one, their availability, volunteers are affected [by illness] like all of us, and two, I think people are genuinely tired and fatigued. There's been a lot in the last two years to cope with," Sams said.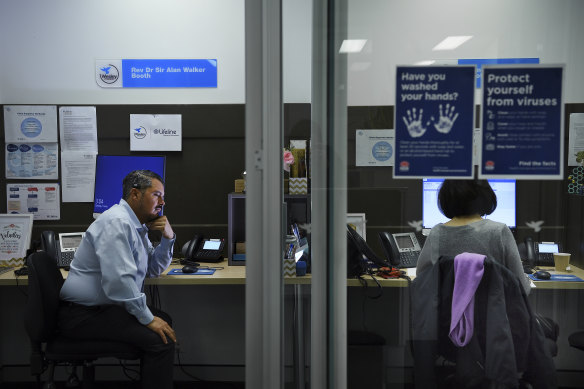 As well, volunteering tended to be a discretionary thing for people and thus was one of the things they dropped as they looked for more space in their life.
But Leigh says the problem is broader than volunteerism. Australians are now less likely to be a member of a community organisation, go to religious services, be a union member, play a team sport, give blood, and don't have as many friends or know as many neighbors as they used to.