Heavy rains have brought flooding to parts of Tasmania, with flooded roads and emergency crews kept busy — but weather forecasters say the worst has passed.
Key points:
A number of severe weather warnings are in place for areas of Tasmania
Roads have been closed and electricity cut due to downed powerlines
The BOM says the worst of the rains have passed
Thousands of people were without electricity on Sunday morning, with Tasmania's electricity utility TasNetworks reporting outages in Eaglehawk Neck, Highcroft, Koonya, Nubeena, Port Arthur, Premaydena, White Beach and surrounds "believed to be weather related".
At 10am, the SES's Leon Smith said there had been 40 call outs for "minor flood damage".
"Things like water coming in through rooves, gutters overflowing, and water coming into homes."
He said the calls starting coming from the northern suburbs and Greater Hobart area, but "as the system is moving south, crews are now active in the Huonville and Franklin areas."
Mr Smith said there was "potential for thunderstorm activity".
The SES will hold a press conference at 1pm today to update the situation.
The Bureau of Meteorology's Deb Tabor said "certainly, the worst of it has happened."
"But it will still be wet for the rest of the day, particularly in the east and south the winds will start to ease off, and they will get a little bit gustier in the afternoon on the east coast.
"Up to 9am this morning, the highest rainfall has been kunanyi/Mt Wellington at 109mm."
Ms Tabor said there had been 91mm of rainfall at Nugent, 71mm at Mt St John, 68mm at Gray in the north-east, 67mm at Buckland and 56mm in Fern Tree.
Water has cut roads in the flood-prone area of ​​Huonville, 38 kilometers south of Hobart, with Tasmania Police advising the Esplanade is closed due to water from the Huon River over the roadway.
Some residents have reported sandbagging their homes on Flood Road, with assistance from SES volunteers.
Tasmania Police are updating their list of road closures due to the weather.
In Baghdad, 37 kilometers north of Hobart, roads were flooded and residents watched as waterways swelled.
A resident in the town said the "rain was very heavy and the water came up really fast from the time I got up at seven till now".
"We flood a bit in winter but this is crazy and seems to be getting worse every year."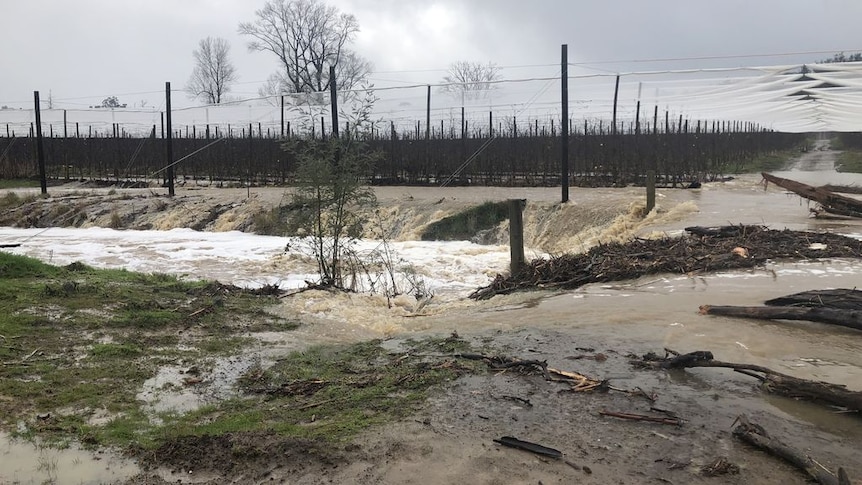 loading
A Cygnet resident said she had "not seen this kind of rain for about 17 years."
"Last time it washed away our little water crossing at the bottom of our street, this morning it's starting to overlap that crossing.
"It's incredible how much water is coming down the creeks, our rain tanks were nearly empty yesterday and today they're overflowing."
Stay up to date with the latest warnings on the Bureau of Meteorology's weather warnings for Tasmania website.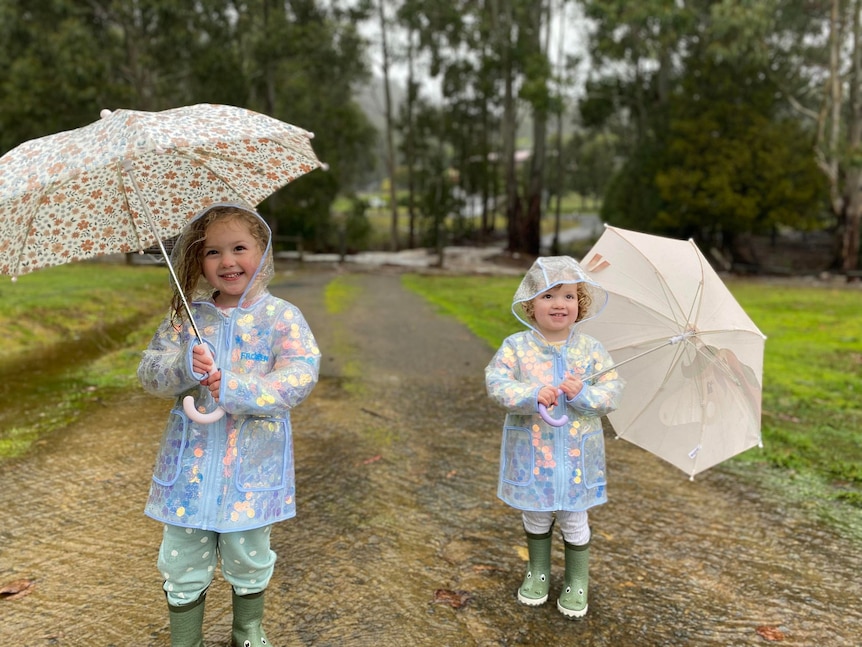 .