Five more teenagers are wanted by police over a brawl that ended in a
stabbing
at a south-west
sydney
school which police allege started with a disagreement over a girl.
Five teenagers, aged between 15 and 16, have already been charged over the altercation.
A 15-year-old boy was found with lacerations on his back when emergency services were called to Bankstown's La Salle Catholic College on Wednesday afternoon.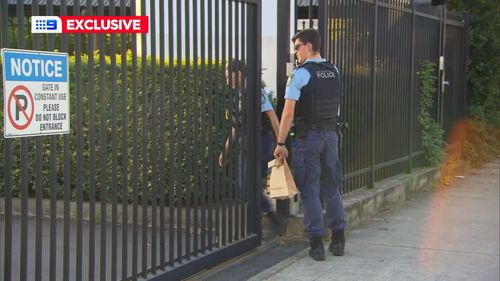 He was treated at the scene and taken to hospital in a stable condition.
A second 15-year-old boy was treated for a laceration to the thigh, while a third 15-year-old boy was treated for swelling and bruising to the face.
Superintendent Adam Johnson said five more teens of the same age are being sought.
Several had already been identified, while video footage on witness' phones were being used to identify others.
They have been urged to hand themselves in at Bankstown Police Station.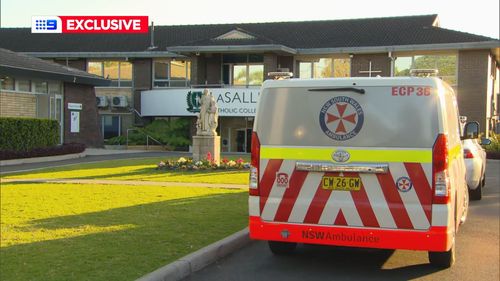 Johnson said the fight started after two boys had a disagreement over a girl. "It's an isolated incident," he said.
"Some bad decision-making has ended in dire consequences."
Parents of children at the school have been left in disbelief over the incident.
"It's really got to stop, they're our children, they're our future," one parent told 9News.
"You used to put a bottle of milk out and collect your milk outside, screen doors unlocked.
"You can't live like that anymore, it's really upsetting."
"These youths don't need this.
"They need to wake up," another parent said.
All five teenage boys were refused bail and will appear in court later today.
Inquiries are continuing.