The Block has delivered some stunning rooms over the years, but this year's Room Reveals are set to showcase style on a whole new level.
A new teaser clip – which you can watch above – has previewed the incredible room makeovers we can expect from contestants' country home renovations in Season 18.
Stream the latest episodes of The Block for free on 9Now.
The footage shows glimpses of beautiful bedrooms, bathrooms, walk-in-robes and kitchens as the judges walk through in awe of what they see.
"Glam-or-ous," Shaynna Blaze says while looking at a walk-in-robe.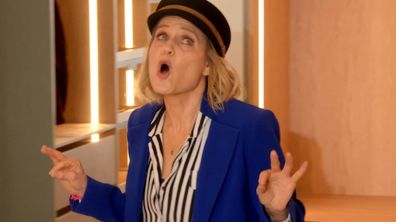 Meanwhile, Darren Palmer looks mesmerized by a bedroom, and is also shown fawning over the gold and green cabinetry on a kitchen bench.
"It's just breathtaking," Darren says.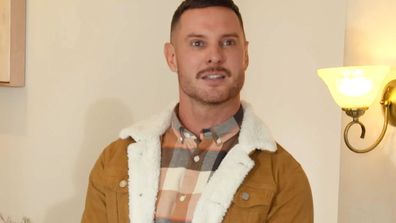 A voiceover promises the Room Reveals this year will offer both "country heart" and "sprawling fields of paradise."
These inspiring Room Reveals kick off on Sunday with the main bathroom, which teams have been frankly building and styling this week.
READMORE: Scott Cam reveals the winner of Bathroom Week will receive the biggest prize in Block history
It's never been more important for contestants to win the main bathroom reveal because this one comes with the biggest prize in Block history.
That bonus is a kitchen upgrade worth $250,000, which includes V-Zug appliances and a kitchen workstation from The Galley.
This upgrade makes a huge difference to both a team's chances of winning Kitchen Week, but also The Block itself. As they say 'kitchens sell houses' so a kitchen full of state-of-the-art appliances and features could make a big difference on auction day.
"This is the biggest prize I've ever given away – I just want to get my maths right," host Scott Cam tells teams before announcing the winner.
READMORE: How to follow the cast of The Block 2022 on Instagram
As for the bathrooms, the footage teases beautiful features like a vintage chandelier, gorgeous gold tapware, spacious baths and elegant tiles.
"This is extraordinary," Neale Whitaker says.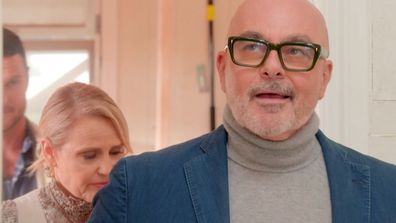 The Room Reveals this Sunday will also be unmissable for Block fans because it's the first time we'll get to see what Rachel and Ryan can do.
While the other teams showed off their design style in the House Decider challenge, Rachel and Ryan didn't take part as they hadn't even been cast on the Block at that point.
The Sydney parents were last-minute replacements for Joel and Elle who quit The Block after just two days on the building site.
READMORE: Tom and Sarah-Jane's rookie painting error on The Block leaves their traditions in hysterics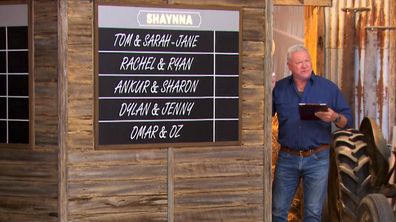 Joel and Elle left after delivering a coastal boho room the judges thought wasn't right for the house's country setting. That result meant the pair didn't get first pick of the house they wanted so they ended up choosing House 2.
It meant Rachel and Ryan ended up with House 2 by default when they arrived on the first day of Bathroom Week.
READMORE: Scott Cam and Shelley Craft give teams brutal feedback on their main bathroom progress
Will Rachel and Ryan's "contemporary lodge" style be enough to win the big bonus prize or will one of the other teams take it out?
The Block airs Sunday at 7.00pm and Monday to Wednesday at 7.30pm on Nine. Catch up on all the latest episodes on 9Now.