Photography by Andrew Shield
It's very hard not to have a lot of fun in the surf zones around Telo, off northern Sumatra.
This small island group floating near the Equator, between Nias and the Mentawai chain, tends to avoid the full-flush impact of major Indian Ocean swells. Instead it harbors dozens of smaller reefs, many of them tucked in the lee of various equally small island outcrops, down which peel waves of the crazy-enjoyable kind.
Maybe that's why Torren Martyn and Aiyana Powell picked it as a place to cruise for a bit on their needessentials-backed sailing adventure through SE Asia.
Like, you wouldn't exactly blame anyone, would ya.
Ace contributor Andrew Shield just happened to be in the same place at the same time, shooting for the Pinnacles resort in the northern part of the group, and captured these images of the pair at play in the watery fields of Telo.
The two or three resorts in the area meant they weren't alone, but nobody seemed to mind.
"Torren and his girlfriend have been dividing their time between the north and south of Telo," says Shieldsy. "They have been leaving their yacht on anchor and mainly motoring to the waves in a little inflatable tender.
"On the two days of the right barrels, it was fairly busy, but Torren was really patient and made a lot of fans just by waiting his turn, and he probably only had maybe four or five proper set waves. As usual (surfer, artist, regular Telo) Phil Goodrich was on the best ones, and he and Torren had a lot of time to chat between sets. Kindred spirits perhaps?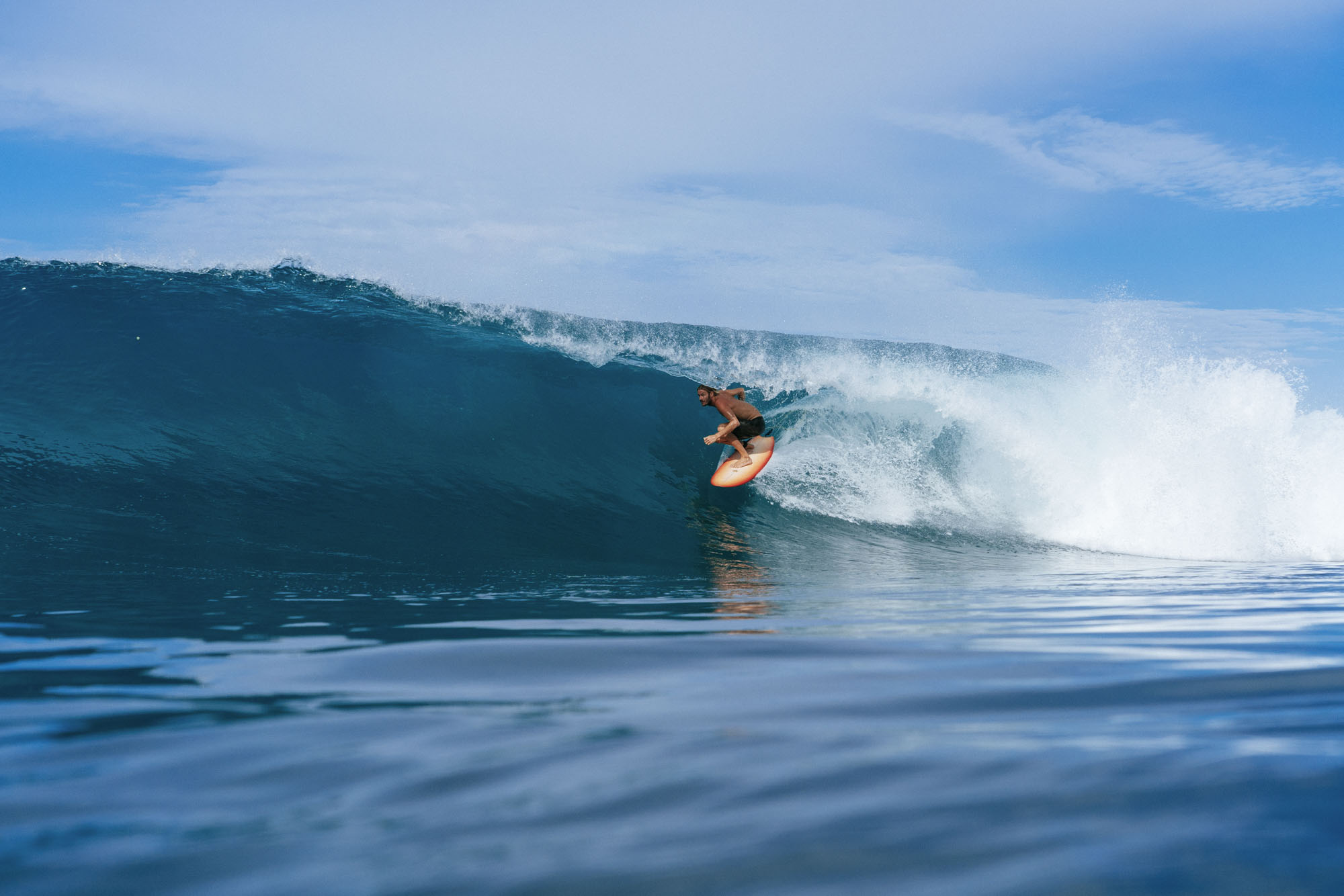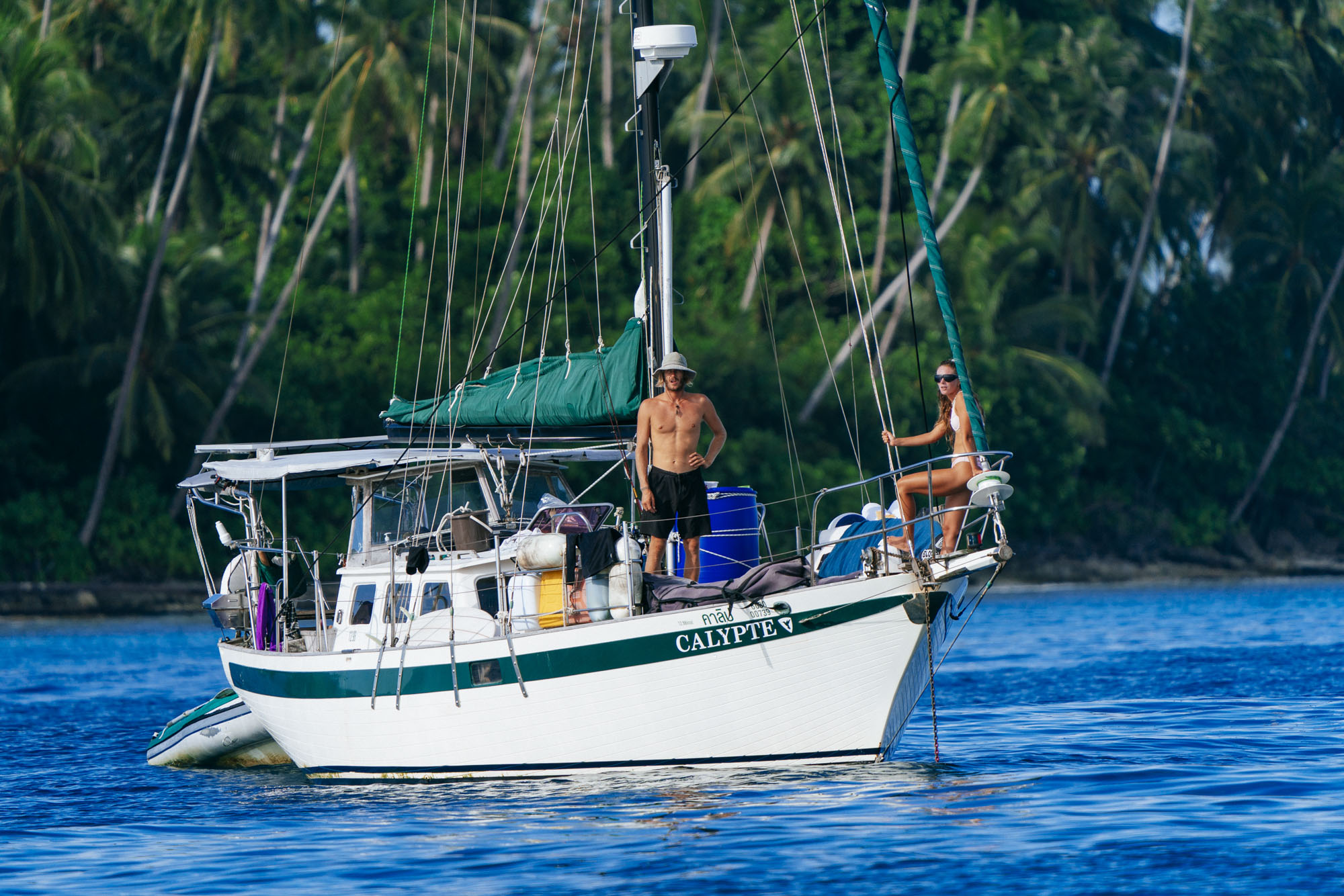 "Everyone was blown away by Torren's style and the forehand layback barrel he had was a talking point at the Slideshow I did for the guests after that session. They had a goofy foot friend whose name I never got. He surfed real well though, and it was impressive seeing someone surf that wave so well on their backhand.
"Aiyana is real graceful and stylish as well, and she caught a lot of waves on the second smaller day and surfed them really well. She even surfed a couple switch.
"They were at the Left a couple of days ago and the grommet guests staying here were buzzed that Torren called them into a couple of waves. Seems like a good vibe when they're around."
Easy!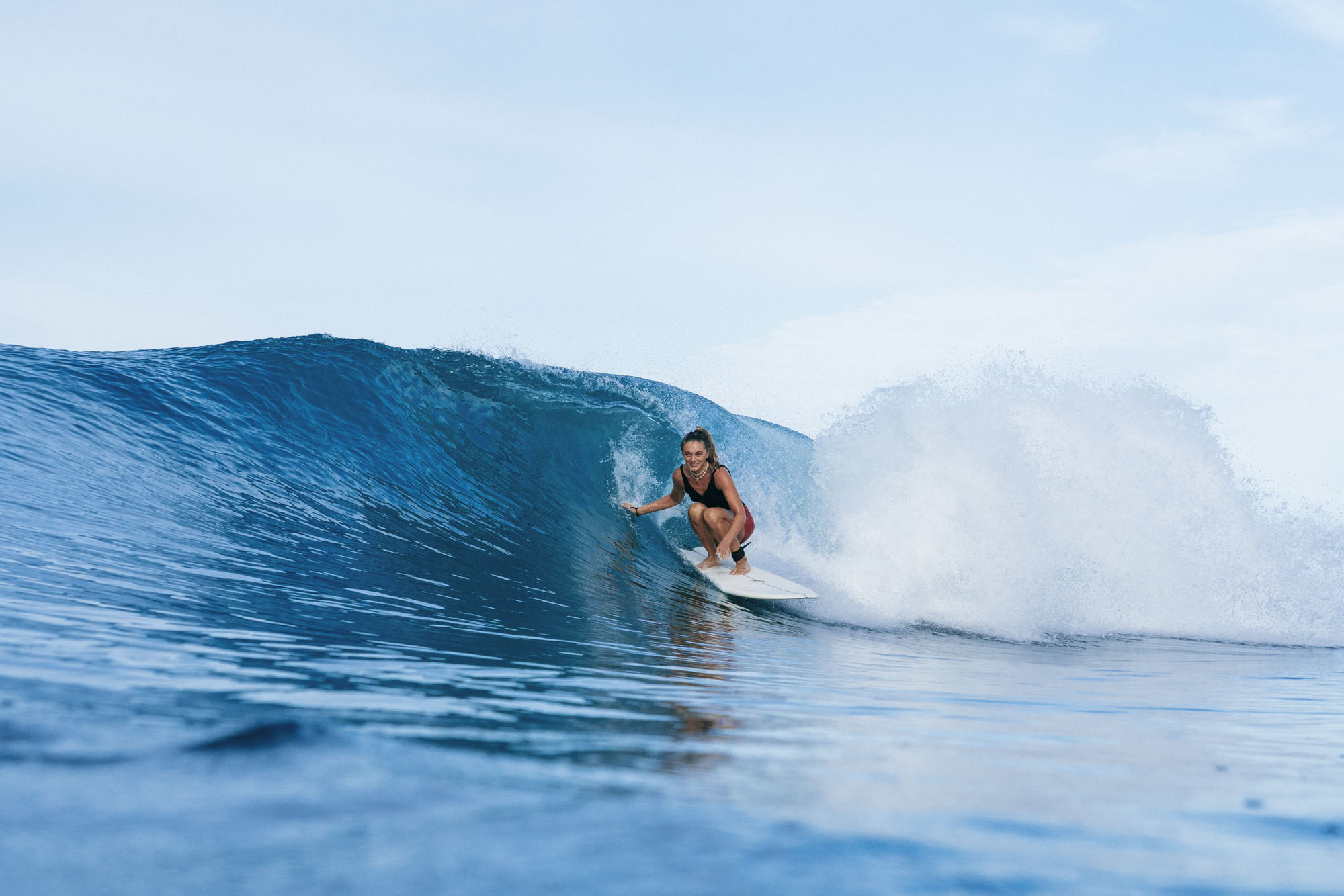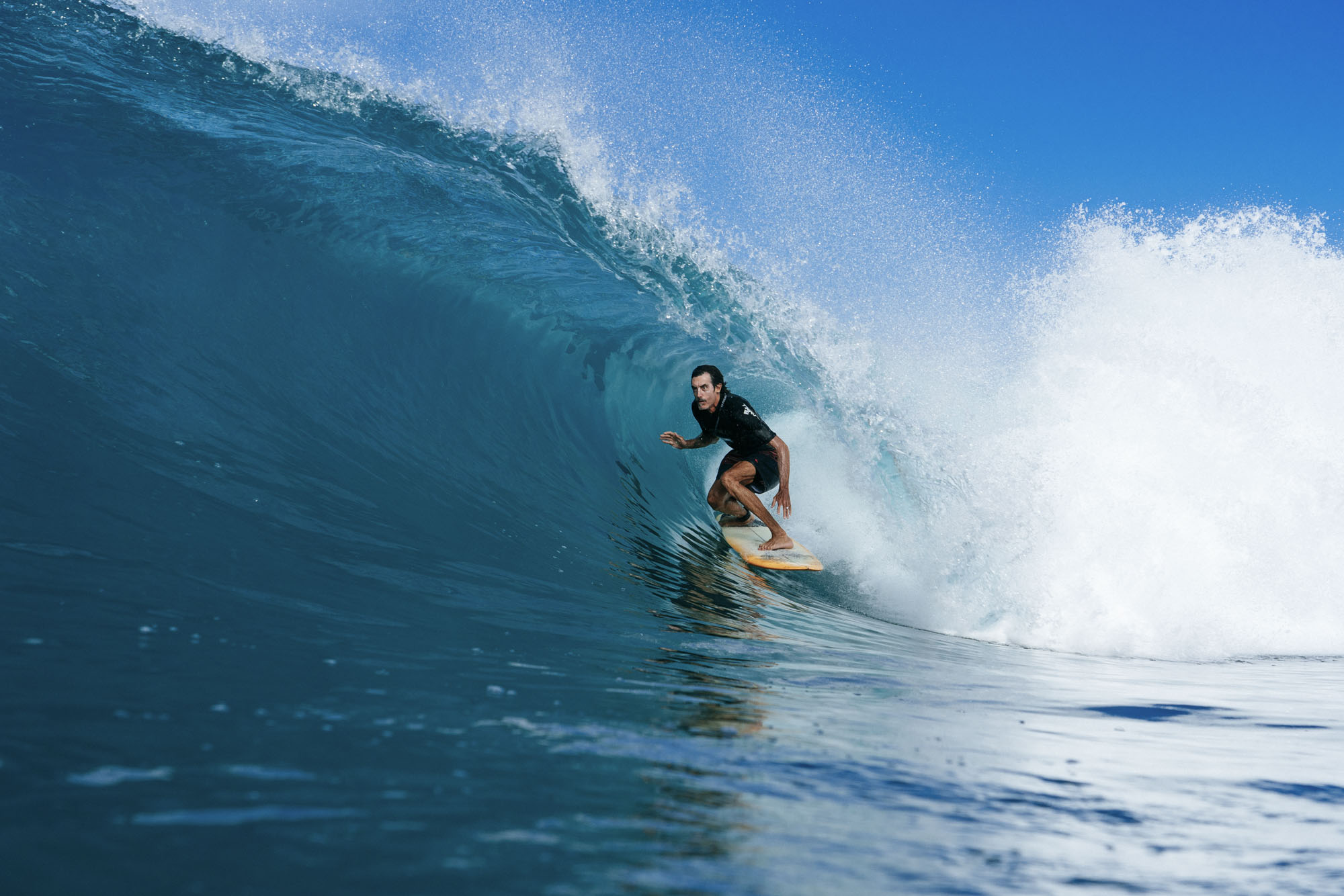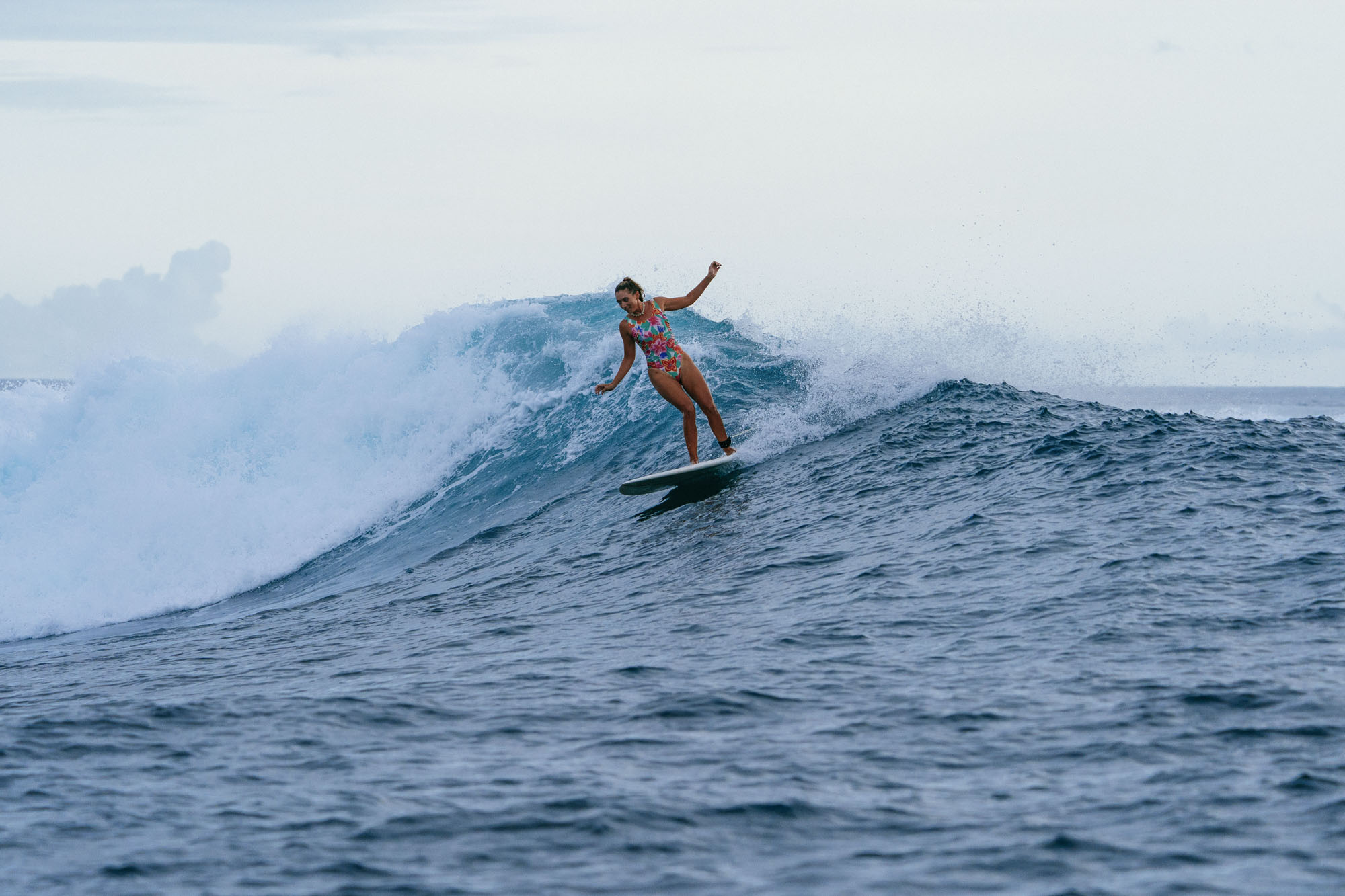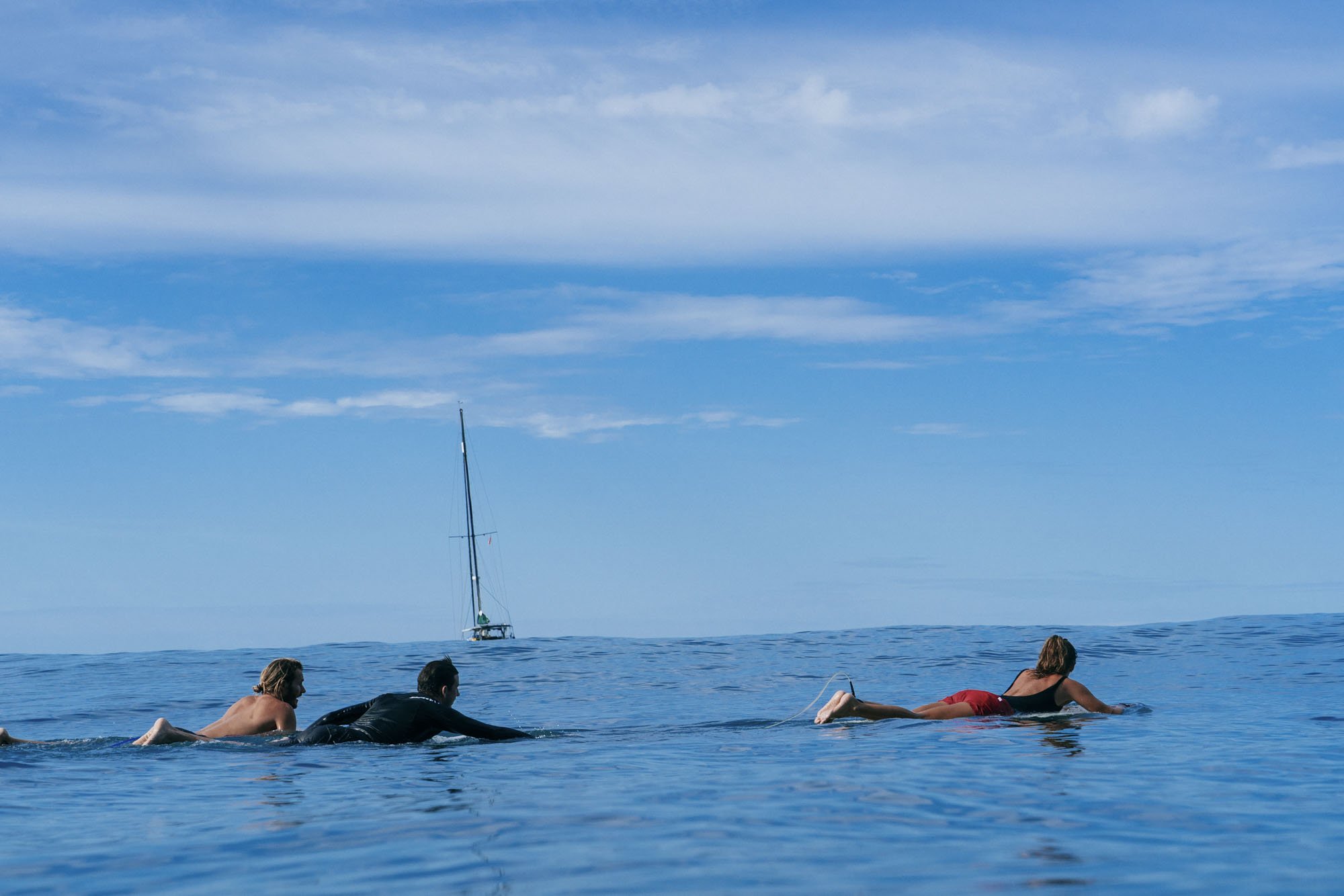 ***
What's the future hold for this tight little island group tucked between Nias and the Mentawais? Pretty fun week coming up, but maybe a quiet spell after that